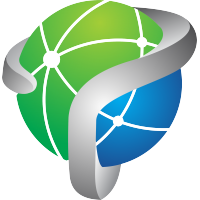 Pragmatec
Large Enterprise
Av. Faro Núm. 2350, Interior 1E Col. Verde Valle C.P. 44550 Guadalajara, Jalisco Mexico · United States | CORPORATE
PRAGMATEC® is a Knowledge Transfer and Technology Commercialization company derived from the need to strengthen the innovation ecosystem in Mexico by offering services of identification, development, support and commercialization of technologic proposals with a global impact. PRAGMATEC® plays an important role in the field of innovation and business development in which inventors, entrepreneurs, higher education institutions, innovation clusters, technology transfer offices and investors join efforts to launch new ventures. PRAGMATEC® comprises a group of experts and strategic partners in Mexico and in the United States that make use of proven methodologies and software tools to improve results in technology-based projects. The transfer office not only consists of a robust network of professionals with experience in launching startups, but it also has access to numerous groups of investors looking for opportunities in various industries such as health sciences, information and communication technology, social media, food and beverage, cloud services, renewable energy, biometric security, transportation, materials, construction and many others. Our headquarters in Mexico are in Guadalajara, Jalisco state.
Research areas
Biological Sciences
Biology / Biotechnology
Micro- and Nanotechnology related to Biological sciences
E-Health
Social and Economics concerns
and 8 more
Organization Website

Organization Type

Large Enterprise

Founded

2012

Headquarters

Av. Faro Núm. 2350, Interior 1E
Col. Verde Valle C.P. 44550
Guadalajara, Jalisco
Mexico

Publications (3)
Start collaborating Now!
We are currently seeking best-in-class collaboration partners for the postings listed below. You can respond to current opportunities by browsing the listed entries. We do want to invite you to cooperate with us so please contact us through the available template and we will get in contact with you. Please provide as much detailed information as possible in order to facilitate the engagement process.